Alarm & Security...

DBA Electric, Inc., is a licensed general electrical contractor, installer, automation control systems designer and manufacturer. We provide engineered solutions, servicing the commercial and agricultural industries, as well as the residential sector. We are C-10 licensed and one of the few UL-approved electrical companies on the Central Coast.
To find out more about our Alarm & Security services please visit us at our new website: DBA Alarm & Security
Communications Consulting & Design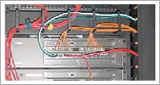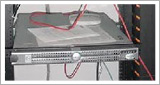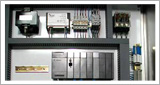 DBA Electric, Inc. offers communications installation and service.
Whatever structured cabling you require, DBA has the experience and knowledge to satisfy your voice and data connectivity needs. We take pride in being able to complete your project in both a timely and visually pleasing manner.
New Construction
DBA has experienced installation technicians who understand the importance of meeting your deadlines and getting the job done right the first time. We are also able to assist you in determining what type of structured cabling system will best suit your needs.
Service
We are available to you 24 hours a day to service your existing cabling system. Whether you are experiencing a loss of connectivity or are in need of additional cabling on short notice, DBA can handle the situation as it arises.