Alarm & Security...

DBA Electric, Inc., is a licensed general electrical contractor, installer, automation control systems designer and manufacturer. We provide engineered solutions, servicing the commercial and agricultural industries, as well as the residential sector. We are C-10 licensed and one of the few UL-approved electrical companies on the Central Coast.
To find out more about our Alarm & Security services please visit us at our new website: DBA Alarm & Security
Commercial & Industrial Design Build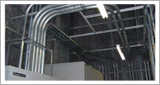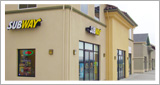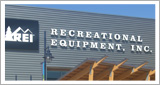 DBA Electric, Inc. has over forty years combined experience in the Electrical Design/Build field of construction. Working with large or small developers and customers on all size projects, DBA provides quality service to all. DBA's in-house engineering department takes a project from concept to finished drawings and specifications. DBA staff work closely with the customer's architects and engineers.
All drawings are designed with the latest

CAD

programs.
Title 24 calculations are included.
Detail sheets are clear and precise.
In-house engineering insures the project drawings are completed on time.
Value engineering starts in the beginning not after the project is bid.
All drawings are designed with the latest

NEC

specifications.
As-Built drawings are supplied at the end of each project.
All drawings are completed in-house by

DBA

engineers and draftsmen.