Alarm & Security...

DBA Electric, Inc., is a licensed general electrical contractor, installer, automation control systems designer and manufacturer. We provide engineered solutions, servicing the commercial and agricultural industries, as well as the residential sector. We are C-10 licensed and one of the few UL-approved electrical companies on the Central Coast.
To find out more about our Alarm & Security services please visit us at our new website: DBA Alarm & Security
Automation Solutions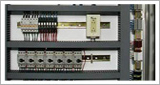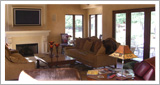 DBA can develop a complete operational automation system that meets the customers' functional specifications. The customer provides a description of the control system requirements and DBA Electric provides the system, installed and operating, for the negotiated price!
This "Turn-Key Solution" includes the following:
An electrical design and layout that incorporates quality components, a UL Listing, and over 15 years experience in providing automation control architectures.
All required documentation for system equipment, wiring, and component configuration.
An organized PLC program that helps the customer find the logic controlling the component and commented to explaining the methods deployed.
Superior PLC program documentation that guarantees that every memory address used in the program is given a tagname.
System start-up and commissioning.
Engineering Services
DBA will provide services for CAD drawing of panel layout and electrical schematics, specify control components, or assist in any automation related service that the customer believe needs the mind of a team that loves automation challenges.
DBA Electric Application Arena